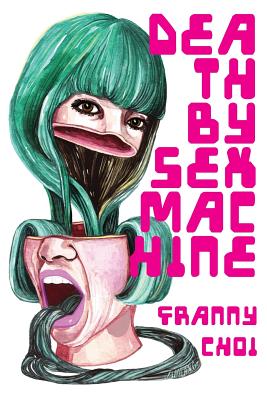 Death by Sex Machine (Paperback)
Sibling Rivalry Press, LLC, 9781943977383, 48pp.
Publication Date: September 7, 2017
* Individual store prices may vary.
Description
"To be clear, Franny Choi's poetry has the extraordinary ability to solder with tender focus one moment, then rage like electrical fire in the next. In Death by Sex Machine, where fem-surrogate cyborgs of film and manga are impetus for understanding personal suppression of language, Choi gives us poems that are exquisitely uncomfortable with what is said and what is not said. As in the uncanny valley, where we are spooked by machines being a bit too human, but not perfect replica, this tightly controlled chapbook probes the uncomfortable terrain of the familiar but not quite safe. Still, below that troubling surface, the ghost in these machines has more to do with parallel language--absconded language, verbal attack, stutter. It's as if only she understands their spoken code, and the rest of us need translation. These lyric, blunt, and beautifully sheroic poems serve as cyborg rosetta."
- francine j. harris, author of play dead