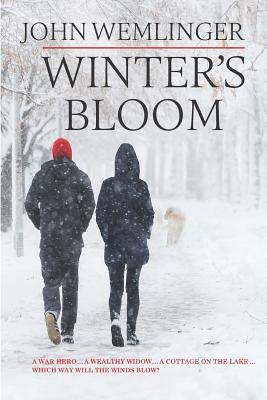 Winter's Bloom
Paperback

* Individual store prices may vary.
Description
PRAISE FOR WINTER'S BLOOM:
For over three decades, Rock Graham has carried the physical and emotional scars from a tour in Vietnam. He is a decorated war hero, but guilt from what happened one dark night in a steaming southeast Asia jungle is always lying in ambush, waiting for an unguarded moment to set his demons free. When he tries to find solitude at a cottage on Lake Michigan in the dead of winter, a chance encounter on the desolate, frozen shoreline changes his life forever.
John Wemlinger has written a powerful novel about a veteran suffering from PTSD and the unlikely path that leads to his salvation. Winter's Bloom is a poignant tale of loss, love and redemption that will keep you turning the pages.
- Frank P. Slaughter, author of The Veteran and Brotherhood of Iron
Mission Point Press, 9781943995066, 318pp.
Publication Date: April 27, 2016
About the Author
John Wemlinger is a retired U.S. Army Colonel with 27 years of service. He lives now in Onekama, Michigan, with his wife, Diane, close to the Lake Michigan shore where Winter's Bloom takes place. When he and their border collie, Sydney, aren't roaming the beaches or nearby hiking trails, he is playing golf, pickleball, working on his next novel or creating an unusual piece of original art from the driftwood, rocks and beach glass that he finds along the shoreline. One of the true joys of his life is talking with people about his books and his art. He can be contacted at www.JohnWemlinger.com or on Facebook.