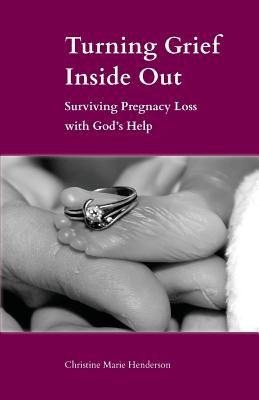 Turning Grief Inside Out
Surviving Pregnancy Loss with God's Help
Paperback

* Individual store prices may vary.
Description
Everyone enjoys sharing in the excitement of a pregnancy.
But what if something devastating happens to the baby? What does the grieving mother do then? What do family and friends do to comfort her?
Christine Hendersen has walked this lonely journey not once, but multiple times. In Turning Grief Inside Out: Surviving Pregnancy Loss with God's Help, Hendersen accompanies grieving mothers by sharing the insights she gleaned from her own experience. Along the way, she addresses some of these basic questions:
How does a grieving mother cope?
What things can she do to realize her motherhood even though her baby is in heaven?
What can you do as a friend, relative, or husband to support the grieving mother?
Offering both practical and spiritual advice, Turning Grief Inside Out offers hope­--and a path forward--for grieving mothers and the people who love them.
Gracewatch Media, 9781944008451, 28pp.
Publication Date: July 31, 2017