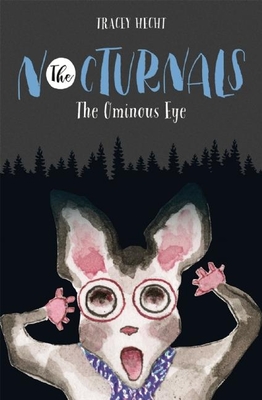 The Ominous Eye (Nocturnals #2) (Hardcover)
Fabled Films Press, 9781944020033, 208pp.
Publication Date: September 20, 2016
* Individual store prices may vary.
Description
"The best stories always take place in the dark " -- R.L. Stine
Join Dawn, Bismark and Tobin as they set out to investigate the source of a violent jolt that fractures the earth Along their journey, the Nocturnal Brigade meets an unfamiliar reptile--a tuatara named Polyphema--who reveals that a giant beast caused the destruction and will soon strike again. Polyphema with her special insights, is the only one who can help the Nocturnal Brigade stop this fearsome predator... but can she be trusted? With help from an owl, the jerboas, and some kiwis, the animals set a trap since surrender is not an option against this relentless beast.

The Nocturnals is a critically acclaimed middle grade series about three unlikely friends--Dawn, a serious fox, Tobin, a sweet pangolin, and Bismark, the loud mouthed, pint sized sugar glider. Discover the friendships, teamwork, and humor, as the Nocturnal Brigade solves the unpredictable mysteries of the night.
Bonus full color illustrations at the start of each chapter
About the Author
Tracey Hecht is a writer and entrepreneur who has written, directed and produced for film. She splits her time between Oquossoc, Maine and New York City.Kate Liebman is an artist who lives and works in New York City. She graduated from Yale University, contributes to the Brooklyn Rail, and has shown her work at multiple galleries. She grew up in Santa Monica, California.