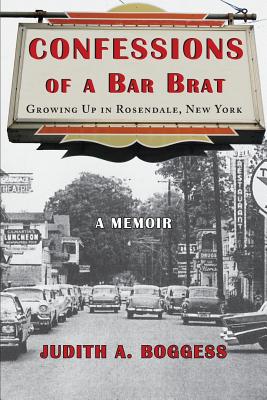 Confessions of a Bar Brat
Growing Up in Rosendale, New York: A Memoir
Paperback

* Individual store prices may vary.
Other Editions of This Title:
Hardcover (5/12/2017)
Description
Narrated by a young girl growing up in the coarsest, most hell-raising bar on Main Street, Rosendale, NY in the early 50s, Confessions of a Bar Brat, is an unforgettable memoir of a girl's day-to-day living with the effects of overt and covert abuse, sexual abuse, and parental neglect. The story is told in a six to 12 year old colloquial dialect unflinchingly and honestly; it's about the capacity of the human spirit to endure, to bloom, and to see humor in chaos.
The Rosendale Theatre is where she internalizes the actions of strong feminine movie role models, and learns to reject the influence of drunken antics of her mother, not fear the physical threats of violence by her father, and to question the dogma of the Catholic Church. After years of avoidance, an ironic epiphany frees her from a "mortal sin," and sets her on a path of self-actualization.
The memoir is very visual, enhanced by years of movie going. It is peppered with bawdy barroom scenes, salty language, and redneck hard-drinking humor. This contrasts with the 40-50s mentions of actors, their latest movies, and the music of these times. Many historical references to village businesses and their owners complete the scene of the child's refreshing viewpoint of growing up in Rosendale.
Epigraph Publishing, 9781944037666, 424pp.
Publication Date: May 12, 2017