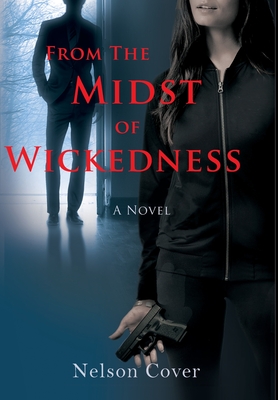 From the Midst of Wickedness (Hardcover)
Epigraph Publishing, 9781944037680, 292pp.
Publication Date: May 18, 2017
Other Editions of This Title:
Paperback (5/18/2017)
* Individual store prices may vary.
Description
Scandal at the University.
Thomas Simpson, a professor at Sessions University, is seduced into joining the administration of president, Bryan Q. Fitz-Hugh, an extraordinarily brilliant, visionary, charismatic leader. As the new director of university communications, he begins to have disturbing concerns about the administration.
The new Beijing Center is dedicated and funded. No one is sure how it was paid for yet the president is planning such centers worldwide to fulfill his vision of Sessions as The Global University.
Anonymous international wire transfers of tens of millions of dollars are being received by the university's capital campaign.
The president is sleeping with the Secretary of State, with whom he graduated from the Kennedy School at Harvard.
The university's provost, who is jealous that Fitz-Hugh was chosen over him, successfully petitions the Faculty Senate to vote for an independent audit of the university.
His sudden, mysterious death and the uncertainty of whether it was a suicide or murder shocks the university.
As if Thomas did not have enough family, political and relationship troubles, an attractive and savvy reporter begins to stalk him, inquiring about the issues facing the university. Thomas's, his family's and the university's situation becomes ever more perilous and at risk.