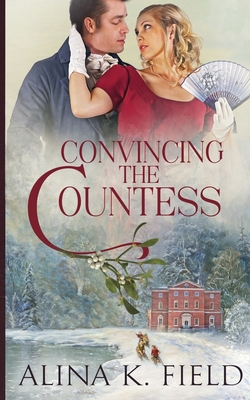 Convincing the Countess
Paperback

* Individual store prices may vary.
Description
A penniless widowed countess with trade in her blood descends upon the country manor of her sons' negligent guardian, intent on confronting him about her boys' futures. Instead, she finds his younger brother, a business-minded aristocrat with a penchant for widows and a distaste for emotional entanglements. A man who once witnessed her greatest humiliation. A man offering enticing distractions that threaten to derail all her plans. Called home at Christmas to bring his older brother to heel and sort out the family finances, a baron's younger brother wishes nothing more than to finish the task and return to his railway project. But when he finds his mother entertaining a fetching widow he met many years earlier as the unfortunate bride of a ne'er-do-well earl, temptation steers him along a different track, one that may derail all his plans. Can he convince the reluctant countess to set a course for her future that includes him? Previously published in the Mistletoe & Mayhem Regency Holiday Romance Anthology.
Havenlock Press, 9781944063313, 138pp.
Publication Date: February 12, 2021