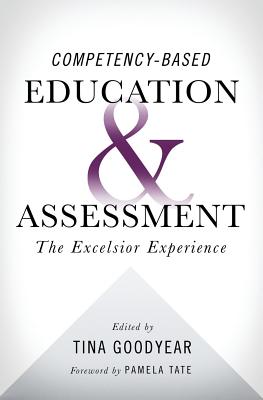 Competency-Based Education and Assessment (Paperback)
The Excelsior Experience
Hudson Whitman/ Excelsior College Press, 9781944079031, 98pp.
Publication Date: June 25, 2016
* Individual store prices may vary.
Description
Assessment is the bedrock upon which any quality CBE program should be built. Yet, while educators understand the concept of measuring learning, they may not be familiar with the complexities involved in measuring the application of that learning. Using Excelsior College's model--shaped over four decades creating and delivering psychometrically sound assessments of competency--this guide will familiarize readers with the definition, language, and principles of assessment. Then, drawing examples from Excelsior's long-established nursing degree and its developing business degree, illustrates those principles in action.
Contributors include: Robin Berenson, Scott Dolan, John Ebersole, Tina Goodyear, Mika Hoffman, Patrick Jones, Karl Lawrence, and Mary Lee Pollard.