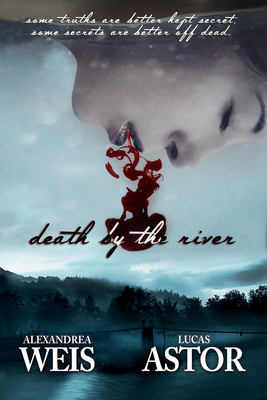 Death by the River (A St. Benedict Novel #1)
Paperback

* Individual store prices may vary.
Description
SOME TRUTHS ARE BETTER KEPT SECRET.
SOME SECRETS ARE BETTER OFF DEAD.
Along the banks of the Bogue Falaya River, sits the abandoned St. Francis Seminary. Beneath a canopy of oaks, blocked from prying eyes, the teens of St. Benedict High gather here on Fridays. The rest of the week belongs to school and family—but weekends belong to the river.
And the river belongs to Beau Devereaux.
The only child of a powerful family, Beau can do no wrong. Handsome. Charming. Intelligent. The star quarterback of the football team. The "prince" of St. Benedict is the ultimate catch.
He is also a psychopath.
A dirty family secret buried for years, Beau's evil grows unchecked. In the shadows of the ruined St. Francis Abbey, he commits unspeakable acts on his victims and ensures their silence with threats and intimidation. Senior year, Beau sets his sights on his girlfriend's headstrong twin sister, Leslie, who hates him. Everything he wants but cannot have, she will be his ultimate prize.
As the victim toll mounts, it becomes crystal clear that someone has to stop Beau Devereaux.
And that someone will pay with their life.
WARNING: Readers of Death by the River will encounter situations of violence and sexual abuse/rape which could be upsetting.
Praise For Death by the River (A St. Benedict Novel #1)…
"A deliciously dark and timely teen crime thriller deserving of a TV series. While tackling heavy-duty subject matter with grace and sophistication, Death by the River is tailor-made for fans of Riverdale and Twin Peaks ... and has the makings of an addictive series." —BestThrillers

"... a thrilling psychological work ... Catching the current vogue of teen psycho and revenge tales like Bates Motel and 13 Reasons Why ... a horrifically brilliant book ... Beau Devereaux could have easily been a clichéd psycho, but the plot constructed around him and his development during the novel really shone as a masterpiece of character creation ... much in the style of Dexter or Hannibal." —K.C. Finn, Award-Winning Author

"... an evocative setting, powerfully defined characters, and a long hard look at the darker side of human desire, [you] will catch your breath and hold it until the very end." —Michael Radon, US Review

"... the darkest of humanity, and the ways that woman are preyed upon in youth, those two themes, which feel so of the moment in the age of True Crime and the confrontation of rape culture in the mainstream of our socio-political consciousness, play heavy in the novel, but at the same time, the path of the story follows a path of entertainment that is undeniably in the mold of Teen fiction from the late 1990s. Lo to the person who goes into this blind, but if you know, then there is much to discover, and it is strong indeed." —Christopher Garcia, Hugo Award Winner
Vesuvian Books, 9781944109141, 358pp.
Publication Date: October 1, 2018
About the Author
Alexandrea Weis, RN-CS, PhD, is a multi-award-winning author, an advanced practice registered nurse, and historian who was born and raised in the French Quarter of New Orleans. She has taught at major universities and worked in nursing for thirty years, dealing with victims of sexual assault, abuse, and mental illness in a clinical setting at many New Orleans area hospitals.
Having grown up in the motion picture industry as the daughter of a director, she learned to tell stories from a different perspective. Infusing the rich tapestry of her hometown into her novels, she believes that creating vivid characters makes a story moving and memorable.
A member of both the International Thriller Writers Association and the Horror Writers Association, Weis writes mystery, suspense, thrillers, horror, crime fiction, and romance and has sold approximately one million books. She lives with her husband and pets in New Orleans where she is a permitted/certified wildlife rehabber with the Louisiana Wildlife and Fisheries and rescues orphaned and injured animals.