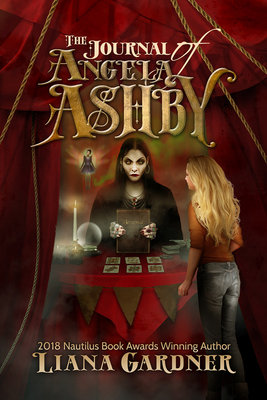 The Journal of Angela Ashby (Paperback)
Vesuvian Books, 9781944109691, 282pp.
Publication Date: September 1, 2018
* Individual store prices may vary.
Description
A Middle Grade "Death Note"
"With great power comes great responsibility." -Voltaire
I have great power.
That's what she told me. The old fortune-teller at the school carnival.
I thought I was doing the right thing … with the magic journal she gave me. But nothing could prepare me for what happened next.
Or, for what I unleashed.
At a school carnival, a mysterious fortune-teller gives twelve-year-old Angela Ashby a journal and warns her to use it wisely. Nothing prepares Angela for the journal's power—when she pours her heart onto its pages her desires come true.
She tests the journal by conjuring a gnome, a unicorn, and a farting fairy and then uses it to stop the school bullies in their tracks. But the unintended consequences alienate her best friend and puts her favorite teacher in danger of losing her job.
After she shares her deepest desire of all—that her parents get back together—her adversary steals the journal, and Angela fears she will use it to bring mayhem to the entire school if she doesn't get it back.
About the Author
Liana Gardner is the multi-award-winning author of 7th Grade Revolution and The Journal of Angela Ashby. The daughter of a rocket scientist and an artist, Liana combines the traits of both into a quirky yet pragmatic writer and in everything sees the story lurking beneath the surface.
Liana volunteers with high school students through EXP (expfuture.org). EXP unites business people and educators to prepare students for a meaningful place in the world of tomorrow. Working in partnership with industry and educators, EXP helps young people EXPerience, EXPand, and EXPlore.
Engaged in a battle against leukemia and lymphoma, Liana spends much of her time at home, but her imagination takes her wherever she wants to go.  
Liana is a member of the Society of Children's Book Writers and Illustrators.