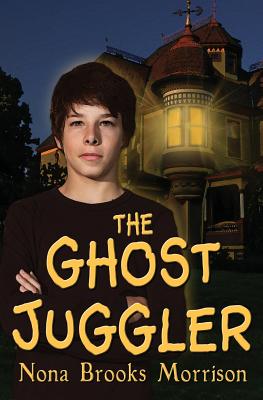 The Ghost Juggler (Paperback)
Prairieland Press, 9781944132002, 220pp.
Publication Date: April 15, 2016
Other Editions of This Title:
Hardcover (5/15/2018)
* Individual store prices may vary.
Description
Ghosts? Fighting? In his attic? Zack has no friends in his new town, he's failing math, and school bully August Short has declared his intention to do away with him. Just when it seems things can't get worse, the old farmhouse his family has bought turns out to be haunted. His family can't see them or hear them, but Zack isn't worried about them. He thinks ghosts seem safer than anybody at Turner Junior High. He assumes that several ghosts in a house must be related. Not so. These ghosts didn't even live in the same era. They don't get along with each other. And they've chosen Zack to be their mediator. He can barely manage his own life. He doesn't need to play counselor to a bunch of neurotic smoke signals. Still, they do seem to have a lot of problems and they're persistent. Before he can say "Boo " he finds himself dealing with errant alarm clocks, ghostly convocations, and a boy trapped forever in his underwear. When August Short, a new ghost, and math problems overlap, Zack has to find a way to solve it all.
About the Author
Nona Morrison has been a writer for most of her life. She has been published in numerous magazines for both adults and children and writes both fiction and non-fiction. She has worked as a newspaper reporter, editor and photographer and has written training materials for a major chemical company, but much of her experience is as a freelancer. Stories for young people are her special love.