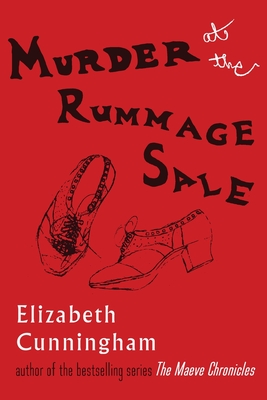 Murder at the Rummage Sale
Paperback

* Individual store prices may vary.
Other Editions of This Title:
Hardcover (6/3/2016)
Description
Best known for The Maeve Chronicles, a series of award-winning novels, featuring a feisty Celtic Magdalen, Elizabeth Cunningham turns her formidable imagination to another historical setting and a time-honored form, the mystery. Descended from generations of Episcopal Priests, in Murder at the Rummage Sale, Cunningham serves up a delicious roman a clef.
September 1960. Kennedy and Nixon race for the presidency, and the Women of the Church of the Regeneration prepare as usual for the annual rummage sale under the imperious direction of their leader, the light-fingered Charlotte Crowley....Until she is found in the basement smothered by a bag of coats still wrapped in plastic from the dry cleaners.
Though the police initially rule the death an accident, Lucy Way, an older, not-quite-maiden lady with a mystical bent, has her doubts. She donated the coats and saw them to their proper department. How did they end up on top of Charlotte in the basement?
Reluctantly rector Gerald Bradley concedes that Charlotte makes a perfect murder victim. Who didn't want to murder her? Including his organist, the irascible German war refugee, Elsa Ebersbach; pesky, pious parishioner Mildred Thomson; and even his own wife, Anne, a quiet woman, locked in grief over the death of their son, whose rage smolders behind a dutiful exterior. But it is Frank Lomangino, the ex-con Gerald strong-armed the vestry into hiring as sexton, who is arrested for the crime.
When Anne discovers Gerald believes her capable of murder, she joins forces with Lucy in a perilous, amateur investigation. Unbeknownst to the adults, the most determined sleuths are Katherine Bradley, the minister's seven-year-old daughter, and her sworn blood-brother, Frankie Lomangino, Jr.. Trespassing in the woods next door, the children witness something none of the grownups can imagine.
Murder at the Rummage Sale presents a vivid depiction of a vanished world, full of period detail. Like all the best mystery novels, it brings to fresh life the timeless quirks and contradictions of human nature, the comic and the poignant, the merciful--and the murderous.
Imagination Fury Arts, 9781944190019, 428pp.
Publication Date: July 24, 2016