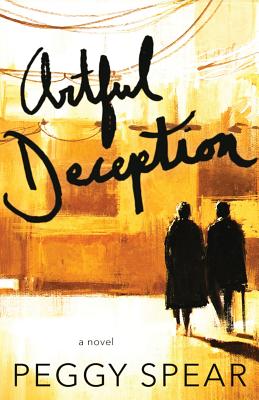 Artful Deception (Paperback)
Deeds Publishing, 9781944193904, 222pp.
Publication Date: May 2, 2017
* Individual store prices may vary.
Description
When Frank Cunningham entered old age, it was with self-assurance, a plan, and a secret. To anyone looking, he seems to have all the answers. Then, Sara, a blue-haired, pierced coed, stumbles into his life. But like Frank, Sara isn't the stereotype she seems. She too is hiding a secret, and it soon threatens to unravel her life at the seams. In nearby Deer Creek, Frank's widowed sister-in-law, Jessie, has her own unsettling encounter, one that leaves her feeling uncharacteristically fearful and suspicious. But when an odd art gallery and its mysterious proprietor suddenly appear in town, the three fall into an unlikely alliance and delve deep into an investigation more dangerous than they ever imagined possible. In Artful Deception, Peggy Spear weaves a cozy mystery with unconventional leads, contrasting the confidences and vulnerabilities of two seniors as they attempt to solve a mystery, guide a troubled young woman, and grapple with the consequences of distrust and greed.