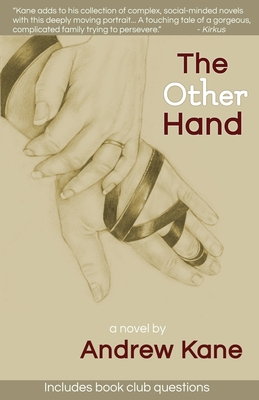 The Other Hand (Paperback)
Berwick Court Publishing, 9781944376086, 326pp.
Publication Date: April 9, 2019
* Individual store prices may vary.
Description
Rabbi Jonathan Bauman had a comfortable life. As a prominent rabbi in the Orthodox Jewish enclave of Lawrence, NY, he and his wife had raised three wonderful children, and his congregation was thriving. If anything, his 30 years of success had found him growing a little restless.
That, of course, was before. Before his son came out as gay. Before he and the community learned his daughter was dating a man named Raj, who was rumored to be a Muslim. Before his good friend and strongest ally, real estate mogul Benjamin Marcus, was indicted for fraud. Before his position was on the line.
His family now in crisis, his congregation in revolt, Jonathan is forced to square his suddenly chaotic reality with the traditions and beliefs he has practiced and preached his entire life. Facing daunting questions about the true meanings of once-simpler notions--love, family, and faith--he must embark on a path he could never have imagined to encounter a man he might never have known.
From Andrew Kane, author of Joshua: A Brooklyn Tale, Rabbi, Rabbi, and The Night, the Day, this latest offering is an emotionally stirring novel that takes the reader on a journey of devotion, discord, despair and discovery.