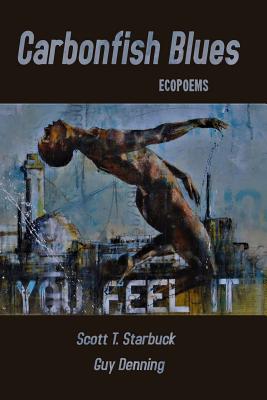 Carbonfish Blues
Ecopoems
Paperback

* Individual store prices may vary.
Description
Carbonfish Blues is about the war planetary life is losing to oil companies, and an appeal to all to help reverse this before Mother evicts us. Bill McKibben praised Starbuck's first ecopoetry book Industrial Oz as "rousing, needling, haunting." In Carbonfish Blues, Starbuck teams with Guy Denning whose drawings, murals, and paintings of activism, refugees, human vulnerability, and realism are known throughout Europe. This book reports local and global climate breakdown most affecting the silenced least responsible. Thomas Jefferson's warning about injustice of slavery resonates in the book's words and images: "I tremble for my country when I reflect that God is just; that his justice cannot sleep forever." Join Starbuck's friends with "organic carrot cupcakes / and Dry-Erase pens" fighting big oil and imagining "The night before the stone in his forehead, Goliath had a terrible dream.
Fomite, 9781944388539, 112pp.
Publication Date: December 14, 2018