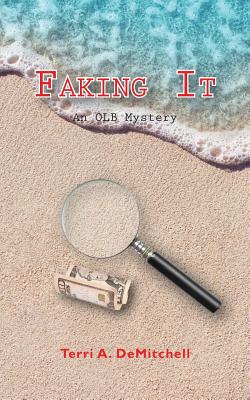 Faking It (Paperback)
Piscataqua Press, 9781944393304, 168pp.
Publication Date: October 4, 2016
* Individual store prices may vary.
Description
Faking It reunites best friends, Will and Rachel, who first appeared in You Will Come Back, winner of the Mayhaven Award for Children's Fiction. But, in the new OLB Mystery Series, they are older and finding that it is often difficult to tell the good guys from the bad.
In Faking It, the young teens stumble into another predicament. Two years earlier, counterfeit bills circulated in their New England beach resort town and the police narrowed the list of suspects to three families. Now, the bills have surfaced again. The townspeople have some suspicions and Will and Rachel have their own as they investigate the counterfeiting incidents and try to catch the perpetrators in the act.
"Faking It is an excellent middle school read...Will is a believable, everyday kid and not a miniature Sherlock Holmes...the story line remains vivid and realistic right up to the end."
- D. Donovan, Senior Reviewer, Midwest Book Review
" Faking It] is a tale of friendship and perseverance that will appeal to mystery-loving young readers."
- Kirkus Reviews
"Entertaining and inspiring, this is an enjoyable and exciting read, one I'd recommend to both young adult and older readers."
-Ruffina Oserio for Readers' Favorite (5 STARS)