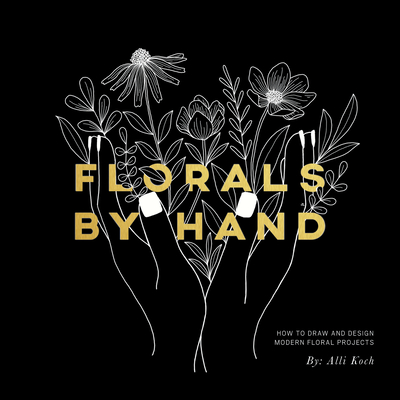 Florals by Hand (Paperback)
How to Draw and Design Modern Floral Projects
Paige Tate Select, 9781944515775, 206pp.
Publication Date: December 4, 2018
* Individual store prices may vary.
Description
Florals by Hand gives you the knowledge and skills to create your own floral and plant illustrations, with no previous artistic experience necessary
Instagram sensation, muralist, author, and floral aficionado Alli Koch of @Allikdesign introduced thousands to the basics of modern floral illustrating with her best-selling book, How to Draw Modern Florals. Each chapter of Koch's new book, Florals by Hand, teaches a new floral project, from wreaths to word art, and beyond.
Each project is broken into easy-to-follow, step-by-step instructions, making how to draw leaves and flowers (including poppies, pansies, and cherry blossoms) as easy as 1-2-3. Alli also guides you through the process of creating patterns and digitizing your illustrations. Her cheerful encouragement and gentle reminders that nature itself is imperfect makes learning this new skill an approachable adventure
Florals by Hand features:
A luxe presentation with premium, high-quality paper
A large format and lay-flat binding for easy drawing
200+ pages of step-by-step guidance for how to draw a variety of over 25 flowers and plants
A gorgeous, hand-illustrated cover that is art for your bookshelf
Dive into the art of modern floral illustrating with Alli as your personal art instructor