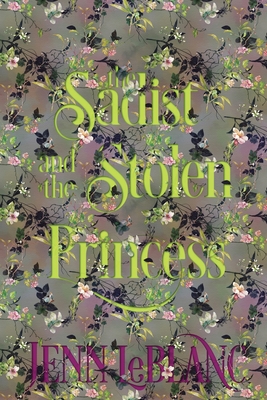 The Sadist and The Stolen Princess
Atonement: MADOC (Lords of Time #6)
Paperback

* Individual store prices may vary.
Description
A title returned.
A woman stolen.
A single chance for atonement...
George James Madoc Danforth--the heir apparent to The Warrick-- is alive and well unbeknownst to all the British Empire, including the Queen.
When Madoc is finally resurrected, he expects coming back to London to be with a modicum of pomp and circumstance. His actual return, however, is far from that.
Commanded to make amends with his family, Madoc is thrust under the title his father carried, the one his brother held while he was believed dead. The last thing Mads needs right now is attention. So when a woman walks into his life, falls into his arms, and has nowhere to go,
Madoc is forced to reevaluate everything he knows. Lost in time, Willow finds herself at the mercy of a man who terrifies her in all the best ways.
While she struggles to accept herself and her place in this life and his world, she fights to reconcile the fact that everything she knew to be true is somehow not, and everything she held dear yesterday... may not be hers forever.
Can she trust this stranger enough to show him who she truly is? Who she's always been, no matter where or when?
When his very presence seems to scream her name, can she let go and allow for an experience like nothing else? Suddenly, all of Madoc's priorities have changed.
The only thing that matters to him...is her.
The Sadist and the Stolen Princess is the sixth full - length illustrated historical romance in the Lords of Time series.
AVAILABLE BOOKS IN THE LORDS OF TIME SERIES:
THE RAKE AND THE RECLUSE: Book One
THE DUKE AND THE BARON: Book Two
THE DUKE AND THE DOMINA: Book Three
THE TROUBLE WITH GRACE: Book Four
THE SPARE AND THE HEIR: Book Five
THE SADIST AND THE STOLEN PRINCESS: Book Six
Jennylee Kerrigan LeBlanc, 9781944567033, 368pp.
Publication Date: November 10, 2018