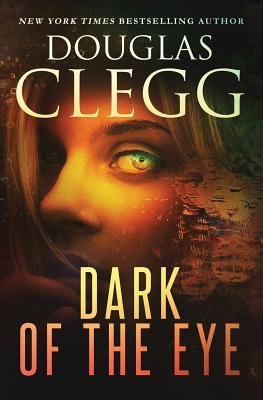 Dark of the Eye
A Supernatural Horror Thriller
Paperback

* Individual store prices may vary.
Description
Will they stop her - or will she stop them?
A mother and daughter on the run fall prey to a monstrous hunt in this heart-pounding supernatural horror novel. A tragic accident leaves young Hope Stewart with an extraordinary power that is both blessing and curse. Her touch can heal those suffering from horrifying afflictions...or subject them to an unspeakable fate.
Hope's scientist father is determined to exploit her frightening gift, a relentless government agent is out to kill her - and a damaged soul called Monkey vows to deliver her to the mercies of the fiendish forces he serves...
For fans of Dean Koontz, Stephen King, and Guillermo del Toro.
"An omnibus of unexpected horrors " - Publishers Weekly
"Douglas Clegg knows exactly what scares us, and he knows just how to twist those fears into hair-raising chills..." - Tess Gerritsen, New York Times Bestselling Author.
Alkemara Press, 9781944668075, 436pp.
Publication Date: July 27, 2017
About the Author
Douglas Clegg is the bestselling and award-winning author of more than 30 books, including Neverland, The Hour Before Dark, and Bad Karma.