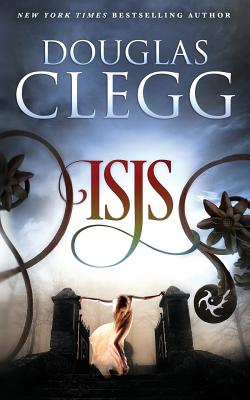 Isis
A Harrow Prequel Novella
Paperback

* Individual store prices may vary.
Description
She broke the law of the Dead...but will she pay the price?
The gardener at Belerion Hall, warns the Villiers girl about dark places of the tombs along the cliffs. "
There be those who listen for oaths and vows...What may be said in innocence becomes flesh and blood in such places.
" A gothic supernatural chiller in the tradition of Daphne Du Maurier, Poe, and Shirley Jackson.
From childhood until her sixteenth year, Iris Villiers wandered, a wild child in a repressive time, along the stone-hedged gardens and steep cliffs of the coast of Cornwall near her ancestral home. Surrounded by the stern judgments of her grandfather-the Gray Minister-and the taunts of her cruel governess, Iris finds solace in her handsome and beloved older brother who has always protected her. Until now...
From Publishers Weekly: "Clegg (The Abandoned) expands the burgeoning backstory of his multivolume Harrow haunted house saga with this poignant chamber tragedy involving young Iris Catherine Villiers (who, as an adult, will become Isis Claviger, oracle of the spook-ridden Hudson Valley academy)...This potent novella, one of Clegg's best, is both a stand-alone triumph and a powerful new chapter in his evolving series."
From Fangoria Magazine: "...a story of love, loss and longing...told with the beautiful prose of an old-fashioned Gothic era."
From The Strand magazine: "Haunting yet poignant, Isis is a work that should firmly place Clegg among the all-stars of horror such as Straub, Machen, LeFanu, and Stoker."
Alkemara Press, 9781944668204, 122pp.
Publication Date: June 28, 2017
About the Author
Douglas Clegg is the bestselling and award-winning author of more than 30 books, including Nightmare House, Neverland and Dark of the Eye. He lives near the coast of New England and is at work on his next novel.