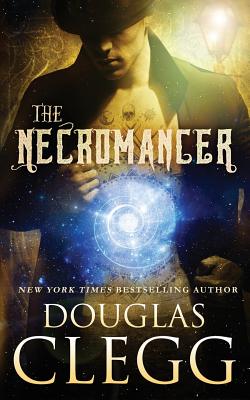 The Necromancer
A Harrow Prequel Novella
Paperback

* Individual store prices may vary.
Description
Occult societies, murder, brothels, London, and a young debauched Victorian on the loose... From New York Times bestselling and award-winning author Douglas Clegg comes "...a cross between the Marquis de Sade and Charles Dickens...Scintillatingly brilliant."*
Not for the faint of heart For fans of Victorian debauchery and Lovecraftian occultism and absolutely classic degeneracy of the aristocracy. Takes place prior to the creation of Harrow.
"Readers will find themselves enthralled by the early life and lessons of young Justin Gravesend...There is a richness to the prose in this book reminiscent of 'The Confessions of an Opium Eater' penned so long ago. Side by side, they might have been written by contemporaries, and that is the magic of Clegg's prose in this volume." -- FeoAmante.com Reviews.
A short and very disturbing novel (or novella), 140 pages in print. Set in the British Isles, Wales, London, Manchester.
"...A terrific prequel to the Harrow House novels as readers obtain an intriguing look at Gravesend through his late nineteenth century journal and a scholarly introduction to Necromancy...Together these segments give this strong 'coming of age' horror tale a deep Victorian Era feel. Fans of the series will treasure this brilliant work, while newcomers will go chasing after the rest of the series." -- The Best Reviews.
*"...Like reading a cross between the Marquis DeSade and Charles Dickens.. Clegg's] prose is scintillatingly brilliant in parts and I was sucked right into this squalid tale of black magic. ...the book is worth this little gem of horror literature..." - Alternative Reality Webzine.
"Justin Gravesend's story is one of perversity and debauchery and his embracing of it. Clegg does not back away from the more unsavory elements, yet keeps the language of the time (presumably the late 1800s), so that sometimes it felt as if I were reading something from Boccaccio or the like. 'The Necromancer' is never anything less than compelling, and I finished this relatively short tale in two sittings." - Craig's Book Club Reviews.

Alkemara Press, 9781944668211, 198pp.
Publication Date: June 28, 2017
About the Author
Douglas Clegg is the bestselling and award-winning author of more than 30 books, including Nightmare House, You Come When I Call You, and The Nightmare Chronicles. He lives near the coast of New England and is at work on his next novel.