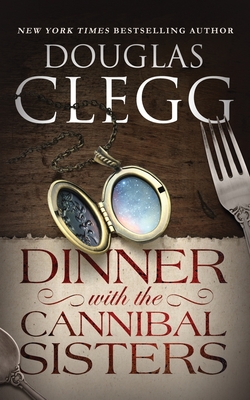 Dinner with the Cannibal Sisters
A Novella
Paperback

* Individual store prices may vary.
Description
They'd love to have you over for a bite... Lizzie Borden, Dr. Crippen, the Windrow Sisters - murderers whose mystique has lasted more than a century. But of them all, the legend of the Windrow girls is unrivaled in its acts of depravity and innocence corrupted. One October night, authorities discovered two teenaged girls at Bog Farm surrounded by a scene of unimaginable carnage.A legend grew of their cannibalistic night of terror, but young Lucy and Sally Windrow were never put on trial and no one has ever before gotten close enough to interview them. Twenty years later in 1910, an inexperienced reporter travels to their New Hampshire farm, determined to shed light upon the events of that dark night.But what is the truth of it? Who are these girls now? And why live on the same farm where the horrors took place so many years before? No one knew the real story behind the legend of Bog Farm...until now. 100 pages in print.
Alkemara Press, 9781944668297, 102pp.
Publication Date: August 3, 2019