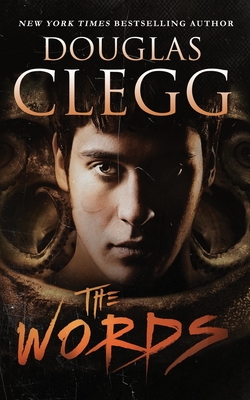 The Words
Paperback

* Individual store prices may vary.
Description
They will get under your skin.
New York Times
bestselling author Douglas Clegg brings us his classic supernatural horror novella of teen alienation at the crossroads of darkness and absolute brotherhood. Never speak the
The Words
or they will follow you long after the lights go out.
110 pages if in print. The Dark Coming of Age series books do not need to be read in any specific order -- they are stand-alone short novels built around a theme of "dark coming of age."
"Clegg's stories can chill the spine so effectively that the reader should keep paramedics on standby." - Dean Koontz, New York Times bestselling author.When teenager Mark befriends outsider Dash, he believes his new friend to be an outcast rebel. But a dark mystery unfolds as Dash leads Mark into dangerous games and rituals involving stories of the occult and a strange drug that allows Dash to see into another world -- a world of absolute darkness and terror. "Your flesh will remember the words even if your mind forgets."
"Clegg delivers " - John Saul
"Douglas Clegg is one of the best "-- Richard Laymon
"Clegg is the best horror writer of the post-Stephen King generation " -- Bentley Little
Alkemara Press, 9781944668341, 130pp.
Publication Date: August 3, 2019