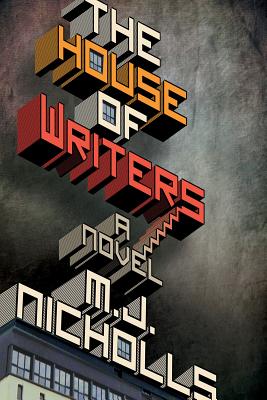 The House of Writers (Paperback)
Sagging Meniscus Press, 9781944697068, 320pp.
Publication Date: August 15, 2016
* Individual store prices may vary.
Description
Fiction. THE HOUSE OF WRITERS is a playful novel set in 2050, when the publishing industry has collapsed, literature has become a micro-niche interest, and Scotland itself has become an enormous call center. Those writers who remain reside in a dilapidated towerblock, where they churn out hack works tailored to please their small audiences. The novel weaves together individual stories of life inside (and outside) the building, where each floor houses a different genre, as the writers fight to keep the process of literature alive with varying degrees of success. THE HOUSE OF WRITERS is a feast of wit: a surreal entertainment, a bracing satire, a verbal tour de force, and a good-spirited dystopian comedy; it is also a loving homage to language, literature, and the imagination, and a plea that they remain vital well into the dubious future that awaits us.
About the Author
M.J. Nicholls is the author of A Postmodern Belch and co-editor at Verbivoracious Press. He lives in Glasgow.

Praise For The House of Writers…
"I could be wrong, but I believe this novel was transmitted into the author's mind by the illegitimate love child of Bill Hicks and David Foster Wallace. Like a proverbial middle finger to the middlebrow, M.J. Nicholls has given himself the Herculean task of making fiction matter. Usurped by hacks and the hyperactivity of hyperlinks, meaningful stories have become exceedingly rare. Or, even worse, are rarely read because who got time for dat? Enter this rare novel that wages war on corporate mediocrity in a fantastical future where books are reduced to ego strokes commissioned by rich fucks. Fiction to match your sofa. Fortunately, Nicholls shreds the commoditization of our existence like a literary Tasmanian devil with razor-sharp wit. Fierce​, original and delirious, The House of Writers is a comedic masterwork that defies convention."
—David David Katzman, author of A Greater Monster, Independent Publisher Book Awards "Outstanding Book of the Year"

"The author photo in the back of the book depicts the human host environment for M.J. Nicholls the author, who looks more like the mid-1500s painting 'The Librarian' by Giuseppe Arcimboldo, more like a construction of books. For nearly a decade, I've known the author as a young Scottish reader of Dalkey Archive titles, primarily, who posts perfectly phrased, amusing reviews on a popular book-reviewing site. His novel is a loyal representation of the spirit of this omni-admired/'liked' online manifestation. Perfectly sculpted sentences, awareness of every reaction a reader might make to the author's every action, and a general willingness to err on the side of exaggerated good spirit, to coax way more amusement than tears, and to eschew the conventional formula of fiction (conflict, rising drama, poignancy) in favor of carrying on in a canonical manner from Tristram Shandy and Quixote on down to Borges and Christine Brooke-Rose's Textermination and the like. Like Perec's Life: A User's Manual more than Danielewski's House of Leaves, M.J. Nicholls concocts a funhouse for readers wiling and able to live in an Escherian library stocked with mirror-bound books. But the parts this reader loved best were the first thirds of the sections titled 'This,' those bits where there's a sense of a melancholy human slouched in bed with laptop, addicted to the internet, needing to fill blank pages with text in the tradition of all those books that make the silent solitary reading life seem meaningful."
—Lee Klein, author of The Shimmering Go-Between
or
Not Currently Available for Direct Purchase