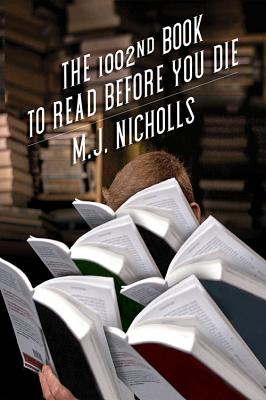 The 1002nd Book to Read Before You Die (Paperback)
Sagging Meniscus Press, 9781944697624, 218pp.
Publication Date: June 28, 2018
* Individual store prices may vary.
Description
Fiction. Marcus Schott, sacked from serving succour to suckers and loans to losers, leaves the office life to luxuriate in literature. His plan is to read every title featured in Dr. Peter Boxall's notorious compendium 1001 Books You Must Read Before You Die. Motoring toward a small pre-purchased cottage on the Orkney Isles, Marcus soon encounters fatal hiccups in his scheme to compress a lifetime's reading into three years. These hiccups include skittish librarian Isobel Bartmel, self-cauterising critic Raine Upright, and the unpredictable happenings of the characterless Orkney peoples, too long trapped in their bothies of banality, each pushing Marcus further from his ecstatic vision of total list completion. A light comedy with a sunny paradisiac quality, rich in verbal virtuosity, Rabelaisian lists, and the occasional outburst of cheerful, cathartic violence, THE 1002ND BOOK is the ultimate summer novel against summer novels: an anti-crowdpleaser with a tidy, cinematic plot that should please both crowds and all those thoroughly depressed by them.