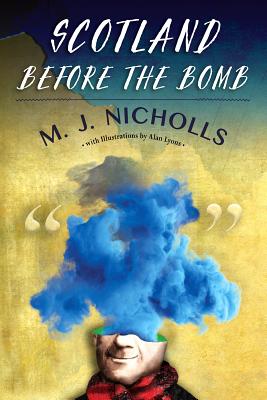 Scotland Before the Bomb (Paperback)
Sagging Meniscus Press, 9781944697808, 250pp.
Publication Date: December 1, 2019
* Individual store prices may vary.
Description
Fiction. Illustrated by Alan Lyons. In 2060, Scotland was annihilated in a series of merciless nuclear strikes from Luxembourg. In response to a curious public's growing hunger for a definitive history of the long-lost nation, M.J. Nicholls provides the most complete account available of Scottish life starting with the failed independence referendum of 2014. Reflecting how 21st-century Scotland split into numerous nation-states with radically different societies and systems of government, this work of painstaking research and archivism is divided into chapters corresponding with those several regions, whose fates, though ultimately conjoined in irreversible darkness, took divergent paths to the inevitable during the brief but colorful period of Scotland's ill-fated fling with freedom. This volume will unearth the enigma that was Scotland before the bomb.