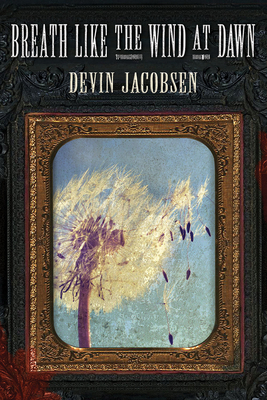 Breath Like the Wind at Dawn (Paperback)
Sagging Meniscus Press, 9781944697938, 208pp.
Publication Date: June 1, 2020
* Individual store prices may vary.
Description
Fiction. Spanning two decades, BREATH LIKE THE WIND AT DAWN tells the epic story of the Tamplin family of outlaw-twins Quinn and Irving; their brother Edward, who is on the run from a dark past; and their mother Annora, who has been left to defend their haunted Minnesota homestead. Yet at the center of the novel is Les, patriarch of the Tamplins, Civil War veteran, and sheriff of Utica, who is possessed by an indelible lust to strangle his victims. Only when the brothers set about to rob Utica's bank will the family at last converge in an unforgettable finale when blood will be met with blood. Combining the multi-perspective family drama of As I Lay Dying with the violent lyricism of Blood Meridian, BREATH LIKE THE WIND AT DAWN brings a brave new voice to American fiction.