Mother of All Pigs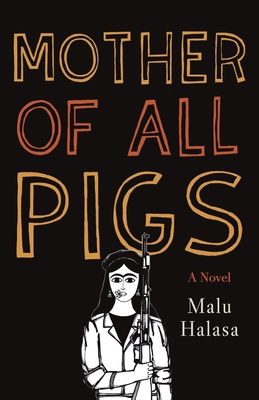 Mother of All Pigs
Unnamed Press, Paperback, 9781944700348
Publication Date: November 14, 2017
* Individual store prices may vary.
Buy at Local Store
Enter your zip code below to purchase from an indie close to you.
or
Pre-Order Now
Description
The Sabas family lives in a small Jordanian town that for centuries has been descended upon by all manner of invaders, and now Evangelical tourists. The community relies on bric-a-brac smuggled in during the throes of war, the quality of which depends entirely on who's fighting. This time the action is in Syria, and the threat of ISIS lies just across the border. Hussein Sabas is the Levant's only pig butcher, selling all manner of chops, sausages, and hams, much to the chagrin of his observant neighbors. His home is ruled by women: Mother Fadhma, his wife, Laila, sister Samira, and now, niece Muna, who is visiting from America for the first time. Each with their own secrets and challenges, regrets and desires, from past loves to illegal political activity. Enchanting and fearless, Halasa's prose intertwines the lives of three generations of women as they navigate stifling cultural practices and confront the political realities of life in the Middle East.
About the Author
Malu Halasa is a Jordanian Filipina American writer and editor based in London. Born in Oklahoma, she was raised in Ohio and is a graduate of Barnard College, Columbia University. Her books include: Syria Speaks - Art and Culture from the Frontline (2014); Transit Tehran: Young Iran and Its Inspirations (2009); The Secret Life of Syrian Lingerie: Intimacy and Design (2008); Kaveh Golestan: Recording the Truth in Iran (2007); Transit Beirut: New Writing and Images (2004) and Creating Spaces of Freedom: Culture in Defiance (2002). Mother of All Pigs is her first novel.