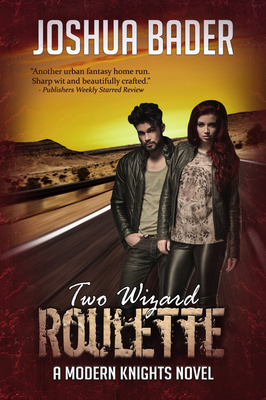 Two Wizard Roulette (Modern Knights #2) (Paperback)
City Owl Press, 9781944728175, 246pp.
Publication Date: May 11, 2017
* Individual store prices may vary.
Description
Being personal wizard to a multinational CEO isn't all fun and games. When Colin's not busy with assassins and his own inner demons, there's amnesia potions and odd jobs like hunting down a serial criminal or two.

To add to it, things between Colin and his demon-blooded girlfriend Veruca have been a little unstable since last winter's freak blizzard. It doesn't make the relationship any easier that his favorite FBI contact looks exactly like his missing, presumed dead, fianc .

All of that would be enough to keep Colin busy. But when a dangerous gambler with magical powers of his own, and his demoness consort, start fleecing Vegas casinos for millions, Colin finds himself trapped in a high stakes game of two wizard roulette.