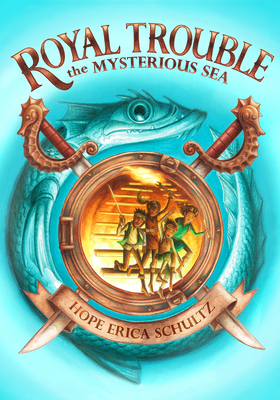 The Mysterious Sea (Royal Trouble) (Paperback)
CBAY Books, 9781944821449, 96pp.
Publication Date: May 7, 2019
* Individual store prices may vary.
Description
Prince Donal likes inventing things—the weirder the better. Still, his creations come in handy when Donal and his three best friends set out to explore the area around the Waveborn Islands. Many centuries ago, someone built the fantastic machines that allows the Waveborn Islands to rise or fall back into the sea. Fortunately, the first uncharted island they find seems to be filled with relics of that ancient people. Unfortunately, Donal and the other prince and princesses aren't the first ones to find the island. But if they trigger the island's booby traps, they just might be the last.
About the Author
Hope Erica Schultz writes science fiction and fantasy stories for kids, teens, and adults. Her works include the young adult post-apocalyptic Last Road Home and the YA anthology One Thousand Words for War.