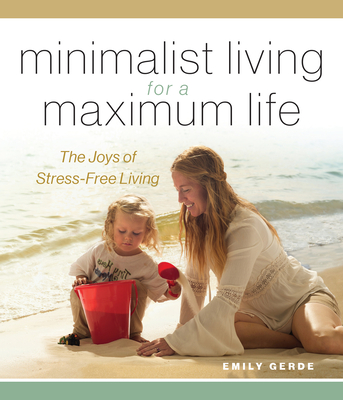 Minimalist Living for a Maximum Life (Hardcover)
The Joys of Simple Living
KPT Publishing, 9781944833398, 144pp.
Publication Date: February 27, 2018
* Individual store prices may vary.
Description
In Minimalist Living For a Maximum Life, Emily Gerde inspires readers to simplify through a holistic approach to achieve abundance in all areas of your life. Emily and her husband, Justin, son, Wyatt, four cats and a dog downsized from a 2,200 square foot home to a 350 square foot tiny house on wheels. Her journey has brought their family financial freedom, new job opportunities, a vibrant marriage and a sense of peace and self-fulfillment. If you want to minimize your living space, eliminate toxins in your environment, or reduce stress in your life, Emily has insights that will help you. Discover new ways to use a holistic approach to self-care through diet, exercise and mindfulness practices.
About the Author
Emily Gerde is a licensed teacher, daycare provider and gymnastics coach. She has been caring for children since the age of ten through babysitting, nannying, coaching and as an educator. She has also been studying nutrition for many years in order to enhance her performance as a former competitive and collegiate athlete. Emily's passion for minimalist living is evident through her tiny house living adventure. She lives in 350 square feet with her husband, Justin, son, Wyatt, four cats and one dog. They built their house in order to simplify their lives and have a smaller environmental impact. She aspires to build a tiny house community that is self-sustainable, including organic gardens, community center, biking trails and community education. Emily shares her story on social media in hopes of encouraging others to live simply with great joy in their hearts. She also provides online support to mothers who want the opportunity to live the life of their dreams through holistic health practices.  Using her masters in education she homeschools her son. During free time she helps local organic farms with weeding, harvesting and planting. Emily searches the country for amazing people doing, amazing things and shares their stories in her books.