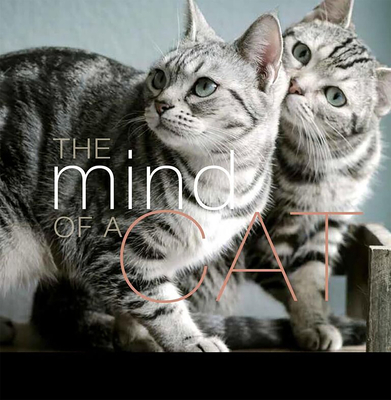 The Mind of a Cat (Hardcover)
KPT Publishing, 9781944833497, 64pp.
Publication Date: October 30, 2018
* Individual store prices may vary.
Description
The Mind of a Cat…who can know it? They may appear aloof and superior to us humans, but as any cat lover knows, they melt your heart and you wouldn't have them any other way. This adorable book captures cats in all their glory – with photos and clever sayings of what they might be thinking. 

Have you wondered if your cat is indeed plotting mischief? Or lives to nap? This endearing cat book offers a glimpse into the mind of a cat filled with anecdotes from a cat's perspective that will have you chuckling and nodding your head in agreement…"so that is what they are thinking!" The images of cats playing are a delightfully shown to make you want to snuggle up with your favorite feline friend.
About the Author
Liz Abeler Blaylock resides in Minnesota with her husband, daughter, grandson, parents, two goldfish, and a beautiful new rescue cat named Cali. By day, Liz works with middle school special-needs students. By night, she makes dinner, does laundry, moves piles of stuff from one place to another. While it may be hectic, her life is filled with warmth of family. Her other books are I Am the Cat, and I Am the Dog.