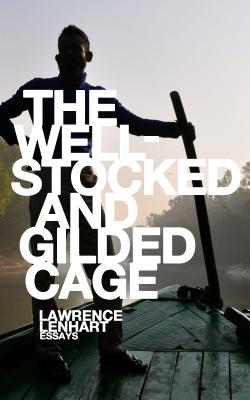 The Well-Stocked and Gilded Cage (Paperback)
Essays
Outpost19, 9781944853013, 162pp.
Publication Date: August 2, 2016
* Individual store prices may vary.
Description
Five essays on pets a dog, a bird, a tortoise, a ferret, and a chameleon anchor this wild menagerie, exploring childhood spirituality, global positioning systems, wildlife conservation, and climate change. In a wide range of tones and styles, from lyric to visual, photojournalism to collage, THE WELL-STOCKED AND GILDED CAGE swings between Pennsylvania, Nepal, California, Cambodia, Arizona, Myanmar, Delaware, and Bangladesh. From THE WELL-STOCKED AND GILDED CAGE, "Dogsucker: The Oral Exam" was selected as a Notable Essay in Best American Essays 2016, compiled by Jonathan Franzen. Give Me That For Nothing, Now I Am Going Away was selected as a Notable Essay in Best American Essays 2015, compiled by Ariel Levy. Of No Ground: Late Days In the Country of Eighteen Tides, earned Terrain's 6th Annual Creative Nonfiction Award, and the titular essay, The Well-Stocked and Gilded Cage, won Prairie Schooner's 2016 Virginia Faulkner Award for Excellence in Writing.
About the Author
Lawrence Lenhart is a lecturer of fiction and creative nonfiction at Northern Arizona University. His fiction and non-fiction have been widely published. He is an editor at DIAGRAM and a frequent writer for The Rumpus and Brazos Bookstore.