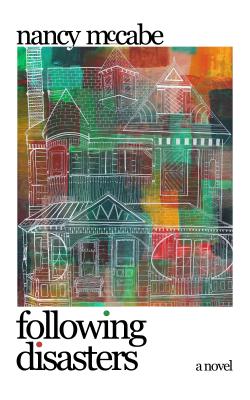 Following Disasters (Paperback)
Outpost19, 9781944853037, 234pp.
Publication Date: October 1, 2016
Description
On her twenty-first birthday, Maggie Owen receives an unusual birthday gift: a house. That same day, the house's owner, her aunt, dies. For three years, Maggie has been fleeing her childhood demons: the deaths of her parents, estrangement from her terminally-ill aunt, and a betrayal by her best friend. But now her career on the road, following natural disasters in temporary insurance claims offices, ends abruptly as Maggie returns home to face her past. But why does the house hold a mysterious spell over her? Why does she have the persistent feeling that her aunt is haunting her? Why did her aunt lie to her about the circumstances of her parents' deaths? Who is the ghost child that may be hanging around the house? And what's with the guy next door who seems so hostile toward her? FOLLOWING DISASTERS is tightly woven ghost story that raises questions about legacies and their influence on our choices.
About the Author
Nancy McCabe is the author of four memoirs, most recently From Little Houses to Little Women: Revisiting a Literary Childhood (Missouri 2014). She has also published several dozen stories and essays in literary magazines as well as articles in The Los Angeles Review of Books, Newsweek, and Writer's Digest. Her work has received a Pushcart Prize, five listings in the notable section of Best American Essays, and a recognition on the notable list of Best American Nonrequired Reading. She holds an MFA in fiction-writing from the University of Arkansas and a PhD in fiction-writing from the University of Nebraska. She currently directs the writing program at the University of Pittsburgh at Bradford and teaches in Spalding University's low-residency MFA in writing program.
Advertisement