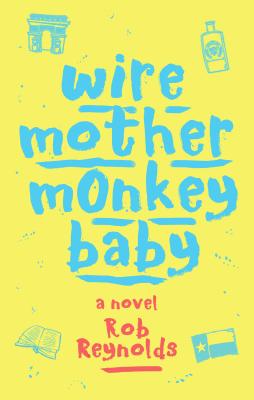 Wire Mother Monkey Baby (Paperback)
Outpost19, 9781944853372, 262pp.
Publication Date: November 7, 2017
* Individual store prices may vary.
Description
In search of meaningful connection, Clayton Draper moves into The Complex, a residential development in Austin, TX sponsored by Kool Kola, and comes face-to-face with very contemporary modes of self-absorption and a rampant materialism he can't resist. In his journal entries, he looks for guidance from Schopenhauer, Snagglepuss, Aldous Huxley, Howlin' Mary, The Flintstones, Willa Cather, Winston Churchill, the voice of God, and many others. He quits his job, treks to Paris, and wrestles with a feral cat, while struggling with a sniping nemesis and a way too blonde and charismatic neighbor. Rob Reynolds' debut is a sharp, quick-paced satire, full of erudition and irreverent observation.