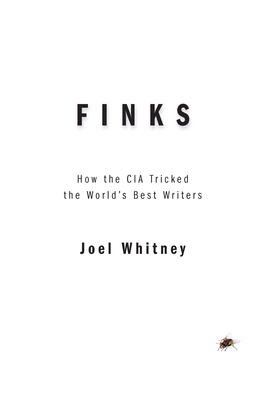 Finks (Hardcover)
How the C.I.A. Tricked the World's Best Writers
OR Books, 9781944869137, 336pp.
Publication Date: January 10, 2017
* Individual store prices may vary.
Description
When news broke that the CIA had colluded with literary magazines to produce cultural propaganda throughout the Cold War, a debate began that has never been resolved. The story continues to unfold, with the reputations of some of America's best-loved literary figures--including Peter Matthiessen, George Plimpton, and Richard Wright--tarnished as their work for the intelligence agency has come to light. Finks is a tale of two CIAs, and how they blurred the line between propaganda and literature. One CIA created literary magazines that promoted American and European writers and cultural freedom, while the other toppled governments, using assassination and censorship as political tools. Defenders of the "cultural" CIA argue that it should have been lauded for boosting interest in the arts and freedom of thought, but the two CIAs had the same undercover goals, and shared many of the same methods: deception, subterfuge and intimidation. Finks demonstrates how the good-versus-bad CIA is a false divide, and that the cultural Cold Warriors again and again used anti-Communism as a lever to spy relentlessly on leftists, and indeed writers of all political inclinations, and thereby pushed U.S. democracy a little closer to the Soviet model of the surveillance state.
About the Author
Joel Whitney is a cofounder and editor at large of Guernica: A Magazine of Art & Politics. His writing has appeared in The New York Times, The Wall Street Journal, The New Republic, Boston Review, The San Francisco Chronicle, Dissent, Salon, NPR, New York Magazine and The Sun. With photographer Brett Van Ort, he co-wrote the 2013 TED Talks ebook on landmine eradication, Minescape. His poetry has appeared in The Paris Review, The Nation, and Agni. His Salon essay on The Paris Review and the Congress for Cultural Freedom was a Notable in the 2013 Best American Essays.