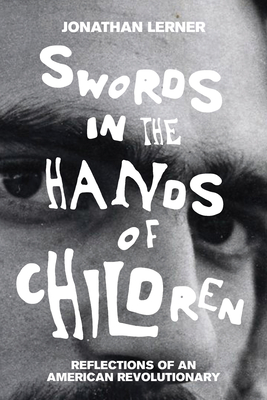 Swords in the Hands of Children (Hardcover)
Reflections of an American Revolutionary
OR Books, 9781944869472, 224pp.
Publication Date: December 5, 2017
* Individual store prices may vary.
Description
"In this compelling, wise, and passionate memoir, Jonathan Lerner gives us a deeply honest and self-questioning depiction of his youthful radicalism. By telling his particular story of life at the far edge of the 60s and 70s counter culture (with all its intricate complexities), he is able to be precise and unstinting about the wages of resistance and rebellion without sacrificing his continuing and moving idealism." --Dana Spiotta, author of Innocents and Others and Eat the Document Against the vividly evoked chaos and conflicts of the Vietnam Era, Jonathan Lerner probes the impulses that led a small group of educated, privileged young Americans to turn to violence as a means of political change. Beyond that, he tells the true story of an intellectually adventurous but insecure gay man immersed in the macho, misogynistic and physically confrontational environment of the Weathermen. Variously known as the Weather Underground, the Weathermen, or Weatherman, the group unleashed a series of bombings across the United States, attacking the Pentagon, the Capitol Building, and the U.S. State Department, among many other places. At its height, the organization consisted of several hundred people, all committed to violent change and toe-to-toe battles with the police. Inventing himself first as "minister of propaganda" for a movement -- and along the way participating in the Venceremos Brigade in Cuba and observing the Native American uprising at Wounded Knee -- and then reinventing himself as a high-rolling gay hustler, Lerner recounts a wild and utterly American journey from idealism to destruction and beyond. Other Weatherpeople have written memoirs; none has explored the painful history of the consequential group with such penetrating honesty.
About the Author
JONATHAN LERNER dropped out of Antioch College and became a full-time activist on the staff of Students for a Democratic Society, the principle organization of the New Left. He was a founding member of the militant Weatherman faction, which took over SDS in 1969, and editor of its newspaper Fire!. He remained a member of the Weather Underground, while it carried out a campaign of bombings, until its demise in 1976. He is the author of the novels Caught in a Still Place and Alex Underground, and a journalist focusing on architectural, urbanist and environmental issues. He now lives in New York's Hudson Valley.