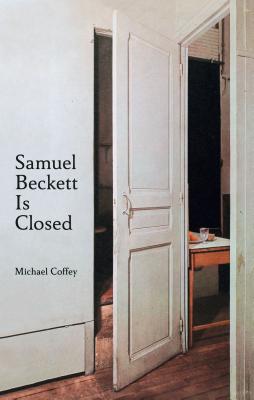 Samuel Beckett Is Closed
Hardcover

* Individual store prices may vary.
Description
A powerful, genre-defying meditation, with Beckett at its origin, that touches on mysteries as varied as literary celebrity, baseball, and why we feel the need to be cruel to one another Following the schema of Samuel Beckett's unpublished "Long Observation of the Ray," of which only six manuscript pages exist, poet and critic Michael Coffey interleaves multiple narratives according to an arithmetic sequence laid out by Beckett in his notes. This rhythm of themes and genres--involving personal memoir, literary criticism, Beckett studies, contemporary political reportage and accounts of state-sponsored torture in appropriated texts, plus an Arabian Tale and even a baseball play-by-play--produce a work at once sculptural, theatrical, mathematical and above all lyrical, a new form of narrative answering to a freshened rule set. In executing Beckett's most radical undertaking--one scholar referred to "Long Observation of the Ray" as a "monument to extinction"--Coffey gives readers access to an open field in which ruminations on writing mix with an engagement with Beckett scholarship as well as the unsettling chaos in today's world. Although Beckett, like any writer, had his share of abandoned works, he was in the habit of "unabandoning" on occasion. Coffey's effort here salvages a Beckett project from a half-century ago and brings it to the surface, with the contemporary markings of its hauling.
OR Books, 9781944869595, 208pp.
Publication Date: January 23, 2018
About the Author
MICHAEL COFFEY, formerly the co-editorial director of Publishers Weekly, is the author of several books of poems, a book about baseball's perfect games, a book of short stories, and another about Irish immigration to America--which together paint a fairly good portrait of his central interests. His last book, The Business of Naming Things (a short story collection) was a Library Journal top pick for fall/winter fiction titles from independent presses, an Amazon Top 10 pick in literary fiction for the month of January, and a PW "Big Indie Book" and "Best Book of the Week." He lives with his wife in Manhattan and in upstate New York, where he was raised.
or
Not Currently Available for Direct Purchase