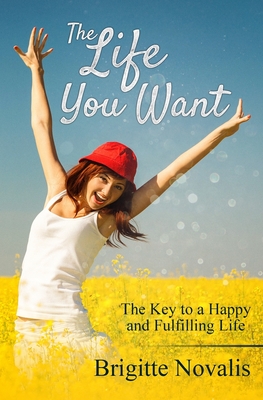 The Life You Want
The Key to a Happy and Fulfilling Life
Paperback

* Individual store prices may vary.
Description
The life you want is just within reach.Are you tired of not living up to your potential? Are you finding nothing but struggle and heartache as you go through life day in and day out? Or has your life just become dull?In The Life You Want - The Key to a Happy and Fulfilling Life, author Brigitte Novalis gives you the key to open the door to a happier new life. With her background as an intuitive healer and therapist, Novalis has already changed the lives of countless people for the better. And with the valuable information and meditations inside this book, your new life is even closer than you think.That's because it all starts with you. Once you accept that only you can change your mindset, everything soon becomes crystal-clear. The uplifting message and potent exercises contained within this book will guide you to the life you've always wanted and deserved. So, stop worrying about the past or future, buy your copy today and start taking charge of your life-because a happier new life is out there waiting for you.
Novalis Press, 9781944870232, 148pp.
Publication Date: April 10, 2018
About the Author
About the Author Brigitte Novalis is from Germany but now lives with her family near Boston, Massachusetts. She works as an intuitive healer, therapist, and Reiki Master. Brigitte is also a motivational author and has written books, in both English and German, on rediscovering your joy of life, connecting with nature, and finding love. As far back as she can remember, Brigitte has also loved fairytales. Since her early childhood, she has marveled at tales of dragons, magic, and princes and princesses living in castles in faraway lands. Brigitte is now devoting part of her time to writing fairytales and also dreaming up new adventures at the Quentin Academy of Magical Arts and Sciences, which captivate children and adults alike. You can connect with Brigitte online atbrigittenovalis.com/