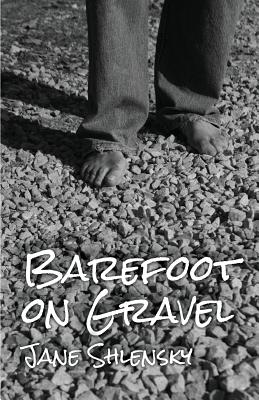 Barefoot on Gravel
Paperback

* Individual store prices may vary.
Description
Jane Shlensky nails it in her debut chapbook of narrative poems. This collection brims with moments of bliss and lives of hardship and pain. From birthing cows and the challenges of prom to hoarding broken things and the people who can't help breaking them, Barefoot on Gravel is ready to do battle for the hearts and minds of people everywhere. Robert Lee Brewer, editor of Poet's Market and author of Solving the World's Problems *** Jane Shlensky's Barefoot on Gravel salutes the contrarieties of living memories as they have a way of coming back in beauty and love. These narrative poems attest to the imagination's singing sway to help the poet and her readers live full lives. Shelby Stephenson, North Carolina Poet Laureate *** One of Jane Shlensky's characters in her poem "Simple Directions" provides directions according to where things used to be. By use of memory and narrative, Shlensky does the same throughout this remarkable collection, making clear "how to shoulder memory, stand, and walk"; how to "toughen our hearts"; how to "listen"; how to "be sure of foot and balanced in a world that's not"; how to "see damages as paths to understanding"; how to "survive what we know"; and perhaps most importantly, how to "sound good enough to make you smile." Scott Owens, author of Thinking About the Next Big Bang in the Galaxy at the Edge of Town.
Finishing Line Press, 9781944899417, 46pp.
Publication Date: June 27, 2016