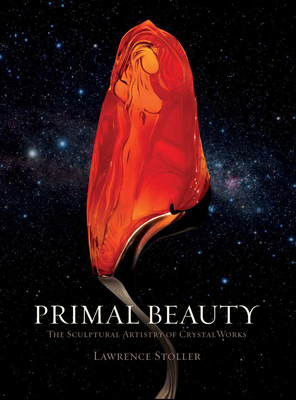 Primal Beauty (Hardcover)
The Sculptural Artistry of CrystalWorks
Cameron Books, 9781944903053, 208pp.
Publication Date: March 14, 2017
* Individual store prices may vary.
Description
Over the last three decades, Lawrence Stoller's CrystalWorks has been pioneering an extraordinary new art form, the cutting and polishing of mega-crystals and -gemstones, which can weigh up to a ton, and combining them with bronze bases and light, becoming sculptures of transcendent splendor. Primal Beauty features an extraordinary collection of these works, each paired with a poignant, inspiring quotation from a distinguished voice to illuminate an aspect of art, aesthetics, wisdom, nature, ecology, evolution, physics, or metaphysics that accentuates the presence and raw power of each crystal sculpture. Enhanced with behind-the-scenes stories of Stoller's adventures traveling the globe sourcing the stones and meditations on crystal's mineralogical qualities and arcane meanings, hundreds of stunning photographs capture these beings of "frozen light"; in all their exquisite geometry, transporting us to mysterious otherworlds."The most powerful art combines beauty with meaning, transforming the observer into a participant." - LS
About the Author
Lawrence Stoller is an internationally recognized, award-winning artist who has pioneered the art of sculpting spectacular megagems, including several of the largest gemstone sculptures in existence. His work has been featured in numerous shows and galleries in the United States, from Rodeo Drive in Los Angeles to Fifth Avenue in New York, as well as internationally. His museum exhibitions include the Furstman Institute of Mineralogy (Moscow, Russia), the Lizzadro Museum of Lapidary Art (Elhurst, Illinois), the Carnegie Museum of Natural History (Pittsburgh, Pennsylvania), and the Los Angeles County Museum of Natural History. He is the author of Frozen Light: The Eternal Beauty of Crystals (Earth Aware, 2007). In 2003, Stoller completed a commission for American Express, creating the centerpiece of the 9/11 Eleven Tears Memorial, located across the street from Ground Zero. His collaborative work Bahia stands as the cornerstone of the museum collection at the Gemological Institute of America in Carlsbad, California. An avid horseman and endurance athlete, Lawrence Stoller and his wife Sunni live, work, and teach in the shadows of the spectacular Three Sisters Mountains in Bend, Oregon.
or
Not Currently Available for Direct Purchase