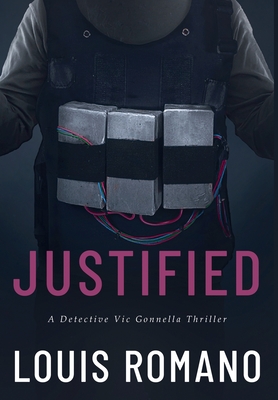 Justified (Hardcover)
A Detective Vic Gonnella Thriller
Vecchia Publishing, 9781944906160, 370pp.
Publication Date: January 17, 2017
Other Editions of This Title:
Paperback (3/23/2017)
* Individual store prices may vary.
Description
It is 2016, and Pope Francis, leader of the world's 1.2 billion Roman Catholics is retiring due to ill health, and all the world's cardinals will be descending upon the Sistine Chapel for the conclave to elect a new pope. When a string of gruesome murders take place in and around the catacombs, historic churches, and homosexual hot spots of Rome, some fear the worst is yet to come and the prophesy of St. Malachy may be taking place that Pope Francis, the 212th pope, will be the Church's last pope, as clearly, a madman is on the loose. Fearing a disaster, and trying to avoid yet another media frenzy, the Vatican secretly calls on Detective Vic Gonnella to track down infamous pedophile serial killer, John Deegan before any leaks to the media take place and their reputation further tainted. Vic uncovers, however, that Deegan is also in ill health. Is John Deegan planning one final gift to the world? Does he go incognito as a cardinal? A Swiss Guardsman? And more importantly has he recruited and trained more people to continue his plan for JUSTICE after he dies?