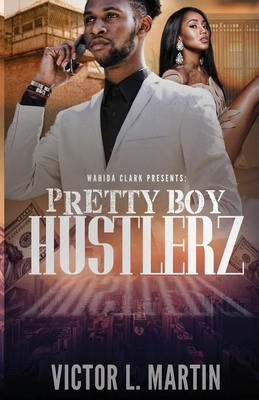 Pretty Boy Hustlerz Part 1 (Paperback)
Wahida Clark Presents Publishing, LLC, 9781944992767, 190pp.
Publication Date: September 26, 2017
* Individual store prices may vary.
Description
The hustle doesn't stop...it simply keeps going. That adage is put to the test when Lorenzo Watson sinks knee-deep in the everyday struggle of life. The bills pile up and Lorenzo is pushed to his limits to stay legal. He feels the lure to return to his hustling in the streets of Selma, North Carolina are somewhat deterred by his state job within the prison system. Lorenzo confides about his financial issues to his coworkers, Travis Dixon and thus begins Lorenzo's venture into a new hustle that grips him from the first transaction. Shayla Graham, mother of Lorenzo's first born is also faced with the demanding bills and the struggle to put food on the table. She loves Lorenzo with zero reservations, but in secret and behind Lorenzo's back, Shayla makes a hard decision that could very well tear their relationship apart. Pretty Boy Hustlerz is a fast-paced take based on love, lies, deceit and the right amount of sex to keep the pages turning.