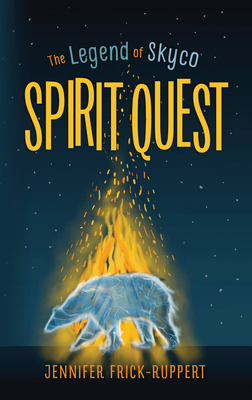 Spirit Quest (Hardcover)
Amberjack Publishing, 9781944995119, 271pp.
Publication Date: April 18, 2017
Description
Skyco, an Algonquin boy, is heir to the great chief Menatonon, but he has much to learn before he can take his place within the tribe. He studies with the shaman Roncommock, who teaches him how to enter the spirit world and communicate with spirits and other animals, while he also learns practical skills of hunting, fishing, and starting a fire from other men in his village. But learning to throw a spear with an atlatl and shoot arrows with a bow are just precursors to the ultimate test, the husquenaugh, when he is challenged to use his hard-earned skills to survive the harrowing life-or-death ritual.
Advertisement