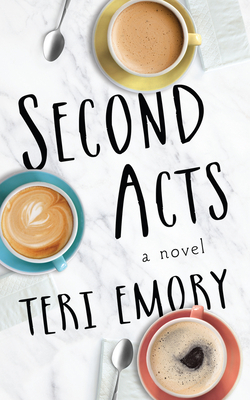 Second Acts (Paperback)
Amberjack Publishing, 9781944995317, 342pp.
Publication Date: September 26, 2017
* Individual store prices may vary.
Description
"Intelligent, witty, and filled with true feeling, Second Acts is a meditation on resilience, second chances, and the unfaltering strength of women's friendships." - Foreword Reviews
From midtown Manhattan to a Florida suburb, from coastal Savannah to the hills of Rome, the interwoven tales of three women unfold in the voices of Sarah, Miriam, and Beth. Their unshakable friendship takes root in a Buffalo college dorm in the late 1960s. Fueled by the optimism and bravado of that era, they charge into adulthood with high expectations and lofty ideas. They were, as Beth would later observe, "the first generation of women to feel entitled to interesting lives."
  
In the decades that follow, they come to terms with a disconcerting postscript to the Age of Aquarius: Life—inevitably, unsparingly, repeatedly—demands compromise. And, in the year leading up to 9/11, all three women face obstacles on the paths they have long followed and are forced to face hard truths about themselves. With emotional courage and wry humor, and sustained by their abiding friendship, they move to dispel past regrets and make peace with present circumstances as they move towards the second acts of their lives.
About the Author
Teri Emory is living proof that majoring in French as an undergraduate and studying psycholinguistics in graduate school do not necessarily lead to rack and ruin. To wit: She has taught writing and literature at the University of North Florida, Hunter College, Yeshiva University, and Fordham University and is a grateful survivor of a fifteen-year tour of duty as a corporate writer. Her essays, articles, and poems have appeared in consumer, online, and academic publications, and she has edited essays and book-length manuscripts on absurdly esoteric topics.
She grew up in and around New York City and has lived and worked in Berkeley, Jacksonville, Philadelphia, Manhattan, and Rome (Italy). A devoted mother and besotted grandmother, she now resides in Las Vegas, married to a man whom she re-met, after almost forty years, at a high school reunion.