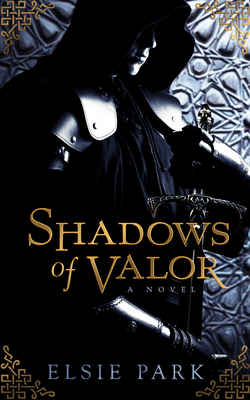 Shadows of Valor (Paperback)
Amberjack Publishing, 9781944995423, 300pp.
Publication Date: March 28, 2017
Other Editions of This Title:
Hardcover (8/1/2013)
Paperback (9/1/2013)
* Individual store prices may vary.
Description
Something dark stirs within the peaceful walls of the prosperous town of Graywall, something only the mysterious vigilante known as The Shadow can overcome. Torn between a sense of justice and a desire for revenge, The Shadow is the nobleman Sir Calan, who must use his skills to assist the Lord of Graywall.


When Sir Calan is sent to hunt down smugglers who have run rampant after the levying of a harsh tax by King Edward, he learns of a plot against the just ruler of the town, Lord Shaufton. To thwart this plot, Calan enters a pseudo courtship with Shaufton's daughter under the guise of Sir Calan, even as he wrestles with emotions stirred by the lovely Elsbeth, Lord Shaufton's niece. Elsbeth may be the only person who can heal Calan's troubled soul, but she has secrets of her own.


Rife with deceit, greed, and betrayal, Shadow of Valor is a timeless tale of honor, love, and redemption. 
About the Author
Elsie Park grew up in a small town outside Yosemite National Park, California and now lives in Utah. In college Elsie studied zoology, botany, and criminal justice. She's worked as a wildland firefighter and a police officer, and loves thinking up new ideas for interesting stories and composing music to go with those stories. Shadows of Valor is first novel, with the sequel, The Perils of Wrath, due for release in 2018.