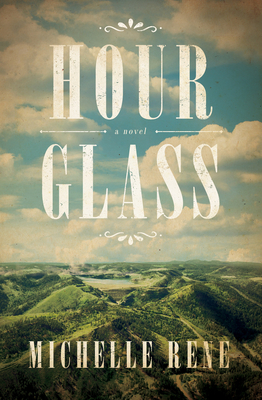 Hour Glass (Paperback)
A Novel of Calamity Jane
Amberjack Publishing, 9781944995492, 302pp.
Publication Date: February 20, 2018
* Individual store prices may vary.
Description
Set in the lawless town of Deadwood, South Dakota, Hour Glass shares an intimate look at the woman behind the legend of Calamity Jane told through the eyes of twelve-year-old Jimmy Glass.

After their pa falls deathly ill with smallpox, Jimmy and his sister, Hour, travel into Deadwood to seek help. While their pa is in quarantine, the two form unbreakable bonds with the surrogate family that emerges from the tragedy of loss. 

In a place where life is fragile and families are ripped apart by disease, death, and desperation, a surprising collection of Deadwood's inhabitants surround Jimmy, Hour, and Jane. There, in the most unexpected of places, they find a family protecting them from the uncertainty and chaos that surrounds them all. 
About the Author
Michelle Rene is a creative advocate and the author of a number of published works of science fiction, historical fiction, humor and everything in between.  You may have also seen her work under the pen names Olivia Rivard and Abigail Henry. She has won several indie awards under her Michelle Rene name for her historical fiction novel, I Once Knew Vincent. 


Michelle's favorite places in the world are museums, galleries, and libraries. Everyone who creates tells a story of some kind or another. Whether she's painting, writing, or making a video game, Michelle is dedicated to her obsession with story telling. 


When not writing, she is a professional artist and all around odd person. She lives as the only female, writing in her little closet, with her husband, son, and ungrateful cat in Dallas, Texas.