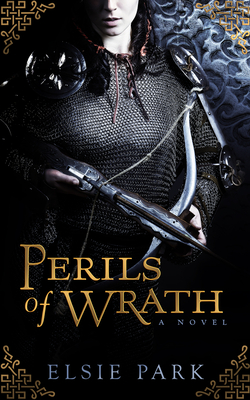 Perils of Wrath (Paperback)
Amberjack Publishing, 9781944995638, 372pp.
Publication Date: May 22, 2018
* Individual store prices may vary.
Description
Sir Roland Beaumont's investigation into his birth parents' deaths leads him to Guildon Castle, domain of Lord Craven. Roland's plans are complicated when the earl enlists him to tame his stepdaughter, Audrina Gibbons, by training her as a squire. Roland soon finds that Audrina—Audri—is much more than he imagined.

Unable to save her mother from Craven's physical abuse, Audri's open hostility for her stepfather and his scheme pits her against her would-be trainer. Audri's provocation strains Roland's composure, much as his merciless training regime tests her willpower.
Sir Roland's quest for truth soon tests the resolve of both knight and squire as the dark secrets of Guildon Castle are unearthed—secrets never meant to be revealed . . . secrets that some would kill to keep.
About the Author
Elsie Park grew up in a small town outside Yosemite National Park, California and now lives in Utah. In college Elsie studied zoology, botany, and criminal justice. She's worked as a wildland firefighter and a police officer, and loves thinking up new ideas for interesting stories and composing music to go with those stories. Shadows of Valor is first novel, with the sequel, The Perils of Wrath, due for release in 2018.