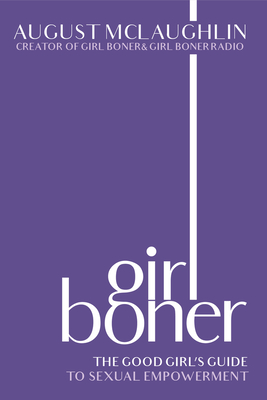 Girl Boner (Hardcover)
The Good Girl's Guide to Sexual Empowerment
Amberjack Publishing, 9781944995713, 368pp.
Publication Date: August 7, 2018
* Individual store prices may vary.
Description
** The newest innovation in sexual joy and wellness -- now in hardcover. **
"Terrifically encouraging... McLaughlin has written a thorough primer on everything from sex toys to bondage to 'no means no, ' intended for young women readers who might be new to the idea that they deserve, and own, their personal pleasure." --The Times Book Review
In a culture where female empowerment is used to sell everything from sex toys to soap, most sex education continues to bypass pleasure. The results are stark―we've grown accustomed to slut- and prude-shaming and allowed others to dictate how a "good girl" is meant to feel, act, and look.
In Girl Boner: The Good Girl's Guide to Sexual Empowerment, August McLaughlin offers an inclusive, unfiltered blend of personal narrative and practical tips on relationships, solo play, journaling, gender issues, and more. From the perks of "Jilling off" to the 7 types of 'gasms, Girl Boner will "empower you to own your sexual self and enjoy ... your whole life a great deal more."