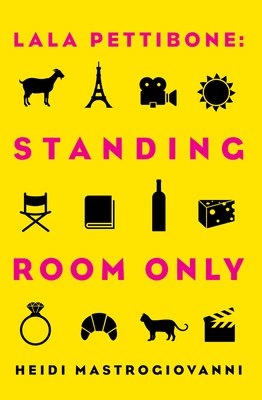 Lala Pettibone (Paperback)
Standing Room Only
Amberjack Publishing, 9781944995737, 288pp.
Publication Date: September 4, 2018
* Individual store prices may vary.
Description
Lala Pettibone and her boyfriend David are living in Los Angeles together, in one of the adorable apartments in her aunt's fabulous fourplex. Her comedic novel is being made into a movie, and Clive Ellis, acclaimed movie star and notorious bad boy off screen, has the lead role.

Despite the great things happening in her life, Lala begins to realize how serious her relationship with David is becoming. What if she loses David to untimely death the way she lost Terrence? Lala feels sure she could never survive such a painful loss again...so she promptly rushes off to Paris, where Clive and the cast and crew are filming key scenes.

The City of Lights provides welcome respite from the wonderful, petrifying decisions that await Lala back in the City of Angels. But dinners on a yacht cruising the Seine, trips to the top of the Eiffel Tower, and a weekend at a country house in the champagne region can only do so much to delay the choice Lala faces.